Please note that we have moved out from The Central and we are in the process of looking for a new premise.

It is business as usual at our Online Store, so please continue to shop online and enjoy the convenience of free delivery (for orders above SGD $50 for delivery in Singapore).


Feel free to come down to our Retail Store for free demos of any craft products of interest to you. There is nothing like handling the tools yourself before making that purchase.

All products available for sale online are available in-store as well. Some items for sale in-store may not be listed on our online store, so do give us a call if you do not find any craft or scrapbooking products online as these may be available at our Retail Store.

All online promotions apply at Retail Store as well unless otherwise stated.
40C Hongkong Street
Singapore 05679

Phone: +65 6100 0248

Opening Hours:
Mon-Sat: 12pm - 7:00pm
Sun: Closed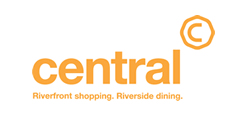 Directions to The Central Shopping Mall
Carpark Fees